Featured Solution -Datawatch Monarch Complete
---
Datawatch provides the only Managed Analytics Platform that brings together self-service data preparation with visual data discovery.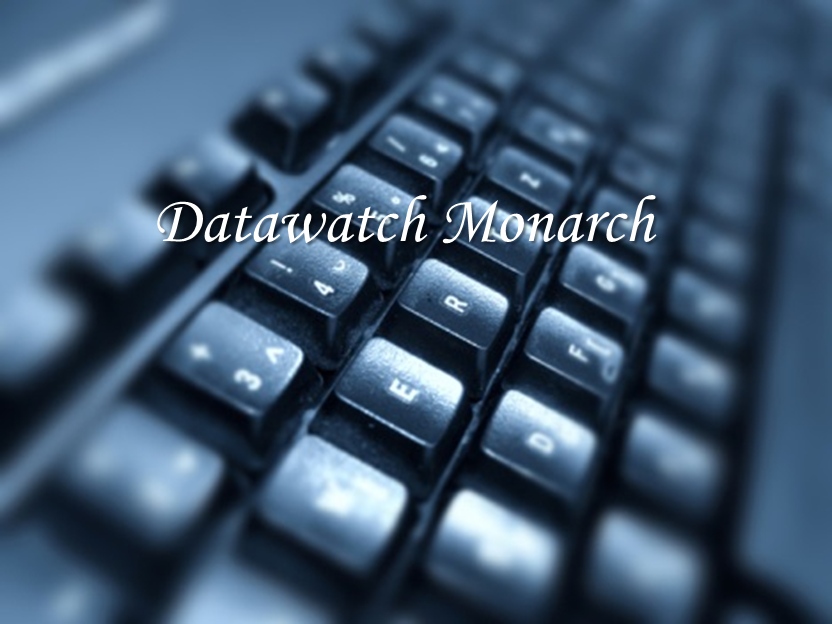 Datawatch Monarch
Indispensable Data Mining and Data Preparation tool
For over 20 years, Datawatch Monarch has been the industry standard for self-service access and preparation for data locked in multi-structured sources like PDFs, text reports, machine log files and many other difficult-to-access sources. The new product release significantly extends the range of data source inputs and provides a simple point-and-click interface built on top of the world's most powerful data preparation engine. Now all users from novice to business analysts to data scientists can effortlessly unlock and use all of the data needed to make better, more timely business decisions.
Monarch is a desktop report mining tool used to extract data from human readable report files, such as text, PDF, XPS and HTML. The first version of Monarch was released in 1991. Over 500,000 copies of Monarch have been licensed and the software is in use in over 40,000 organizations. Monarch allows users to re-use information from existing computer reports, such as text, PDF and HTML files. Monarch can also import data from OLE DB/ODBC data sources, spreadsheets and desktop databases. Users define models that describe the layout of data in the report file, and the software parses the data into a tabular format. The parsed data can be further enhanced with links to external data sources, filters, sorts, calculated fields and summaries. The data can be exported to a variety of formats, primarily spreadsheets.

Advantages
Gain access to multi-structured data trapped in existing report files, PDFs, Web pages, log files and much more
Connect relational, Salesforce.com, Hadoop, and other sources
Manipulate, clean and enrich data with over 80 pre-built functions
Blend multiple data sources into one
Mask sensitive data in reports
Automate tasks in an easy to use workflow
Securely store, manage and control data access
Semi-structured data from any source.
Out of the box, Datawatch Monarch can work with a wide range of report formats including PDF, XML, HTML, text, spool and ASCII files. Access data from invoices, sales reports, balance sheets, customer lists, inventory, logs and more. The system is easy to use, allowing you to quickly select a file and automatically convert it into structured data for analysis.


Automated data preparation..
It's not an exaggeration to suggest that virtually any data set will have errors. That's why Monarch includes more than 80 pre-built functions designed specifically for data preparation. You can transform incomplete, inaccurate data into an analysis-ready form with a few clicks. One client compared Monarch to a "magic wand for data preparation."

<
Reliable redaction.
Easily and reliably remove or obscure confidential data such as customer information, medical records and employee IDs with intuitive redaction capabilities. This feature allows you to safely distribute reports to partners and customers, even in heavily regulated industries such as healthcare and financial services, without compromising customer and employee privacy.


Export and collaborate.
Reports can be instantly exported for visual data analysis, or they can be exported to a database or flat files for collaboration and distribution across your organization.


Astonishingly easy to use.
From the accounting team to IT professionals, Monarch is easy on everyone. For example, tasks such as extracting data from a PDF is as simple as clicking a button, thanks to smart auto-parsing and trapping functionality, and users can easily filter out data they don't find useful. Customers suggest that by making things so easy, Monarch has saved their organizations thousands of hours of modeling and data extraction time.
Monarch Complete includes the functionalities of Monarch Classic plus:


Data Prep Studio
Datawatch ODBC Driver Pack
Exporting to QlikView, Qlik Sense and Tableau